About Us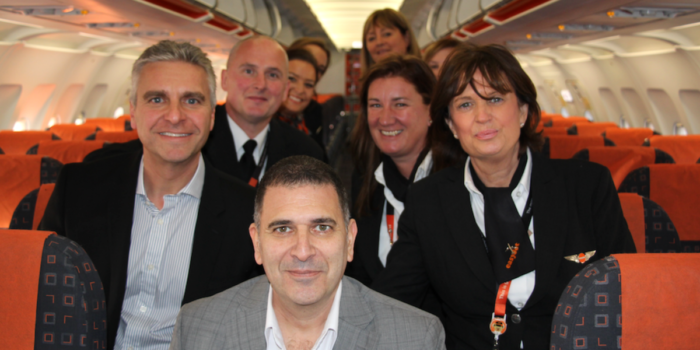 The Fearless Flyer course came about because of a chance meeting… 
Lawrence Leyton was filming his prime-time TV show called the 'Fear of Flying' for channel 4 at the time. 
Participating in the TV show was a woman called Alyson and after successfully being cured she recommended her phobic brother Mark to see Lawrence privately to overcome his fear of flying.
Mark at that time had completely stopped flying and after Lawrence successfully helped him to overcome his fear they both teamed up with the goal to create a world-class fear of flying course to help others.
Mark Wein had been in the events industry for over 20 years and was the Managing Director of Grandstand Group which he founded in 1994. In 1997 he secured the rights to the Horse of the Year Show which he successfully ran at Wembley Arena and then the NEC Arena, Birmingham until he sold his interest in the company in 2009. 
Lawrence and Mark partnered with Europe's largest airline easyJet, and the rest is history and 7 years later the easyJet Fearless Flyer program has amazingly helped over 10,000 people to date.
Fearless Flyer, initially started off as a live course in the UK, but the demand has grown so much that many people outside of the UK asked us if we would create an online course to make it accessible to everyone.
And by the way, Alyson is also part of the Fearless Flyer team!