What to Carry in Your Next Flight to Manage Flying Anxiety?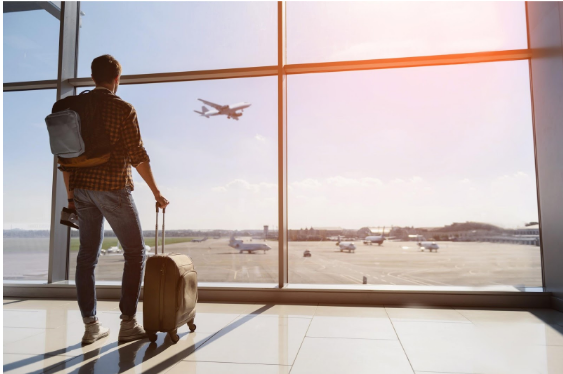 Do you feel nervous while flying at 38,000 feet off the ground?
You're not alone. Nearly 2 to 10% of the population at any point in time have a flying phobia.
Turbulence, fear of heights, claustrophobia, and loud engine noises all contribute to flying jitters.
Fear of flying can potentially have adverse effects on both your personal and professional life.
Here are some great tips for your next journey:
Noise-cancelling headphones
To a frequent flyer, the sound of aircraft retracting during takeoff and landing, the roar of engines, and the acceleration noise is normal. However, to nervous flyers, these noises can trigger their flying anxiety.
Having a pair of noise-cancelling headphones is a great way to block out any scary sounds during the flight. So, remember to take with you your headphones.
Digital Distraction
Don't forget to carry a source of digital entertainment with you like:
iPad or an E-book reader:
With an ebook reader like Kindle, you can carry thousands of books on a trip. Just download enough books before your trip.
Video games:
Load your tablet or smartphone with a bunch of fun games like solitaire, chess, and candy crush to kill the time.
Movies:
Pre-download some of your favourite movies or tv-series on your iPad or laptop.
They can keep you occupied and distracted throughout the journey.
Sleeping mask & pillow
If you are a nervous flyer on a long-haul flight, then a great tip is to take with a sleeping mask and comfortable pillow.
You will feel much better if you can get some sleep on the flight.
The mask will help with the bright light of movie screens, and general cabin lights, or even the sun rays from cabin windows, all of which will disturb you from sleeping.
And having a comfy pillow can provide you with the best head and neck support to aid better sleep etc.
Some airlines provide them, but it's best to keep one in your carry bag just to be on a safer side.
In the end…
When it comes to nervous flyer's preparation is the key to success."
With this in mind, carrying these essentials on your next flight will make your trip more comfortable.
However, if your flying anxieties are not mild, then you can learn more about our ground-breaking online course for the fear of flying.